Eurotrip: Luxembourg
Eurotrip — Luxembourg
My second stop after Brussels was Luxembourg. I wanted to see this country and city because it is very tiny, and sits in center of Europe. Country does not have access to sea, which is called being landlocked. What a nice word.
It has some sort of terrain with a lot of hills and towns scattered across. I booked hotel in the middle of nowhere, at the end of the road, with small river nearby. First time I actually want to return to this place and spend some time hiking around, they have a lot of hiking paths and nice spots. Here is the hotel: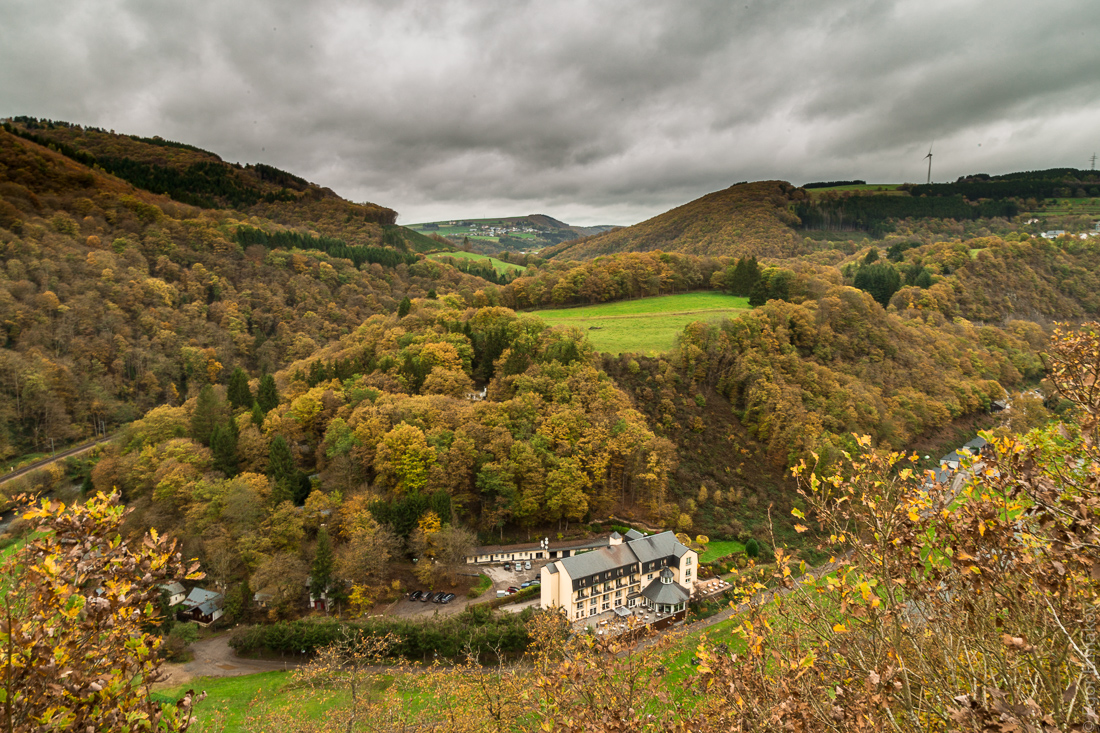 Every room has small terrace overseeing river and mountains. Just imagine having coffee there, in complete silence: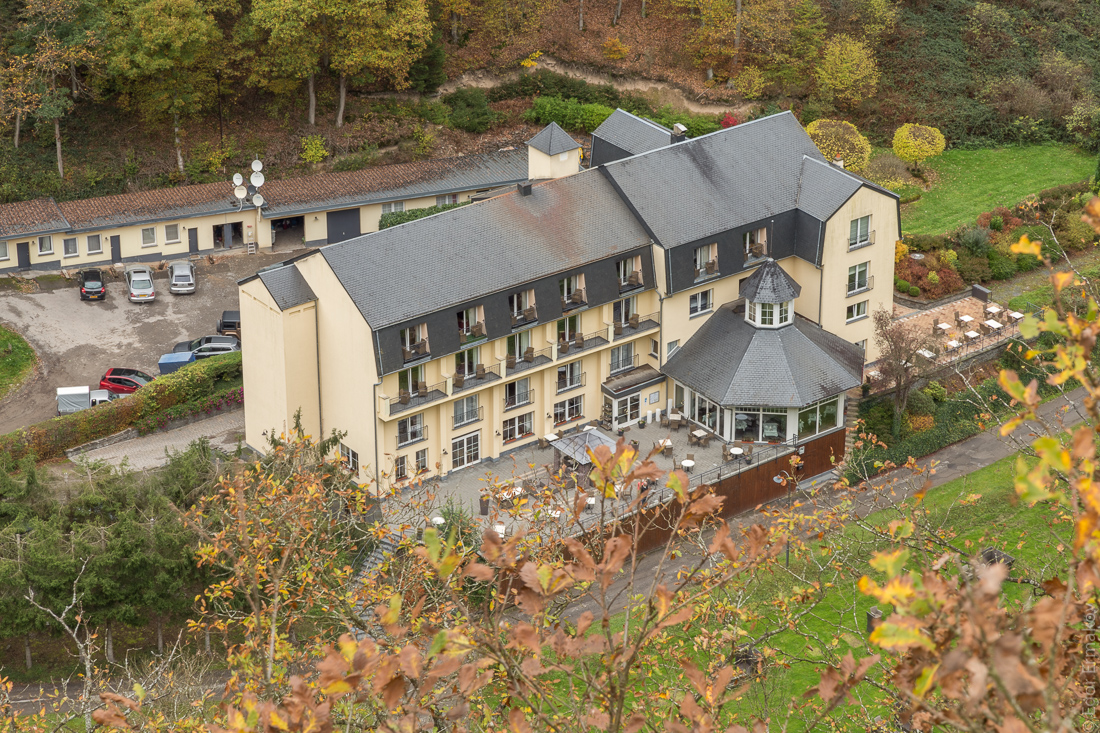 Funny thing: I usually arrive to new country when it is already dark so I do not see things around which makes next morning a nice surprise! Moving on to the scenery of Luxembourg (as a country): it has some wind turbines and castles too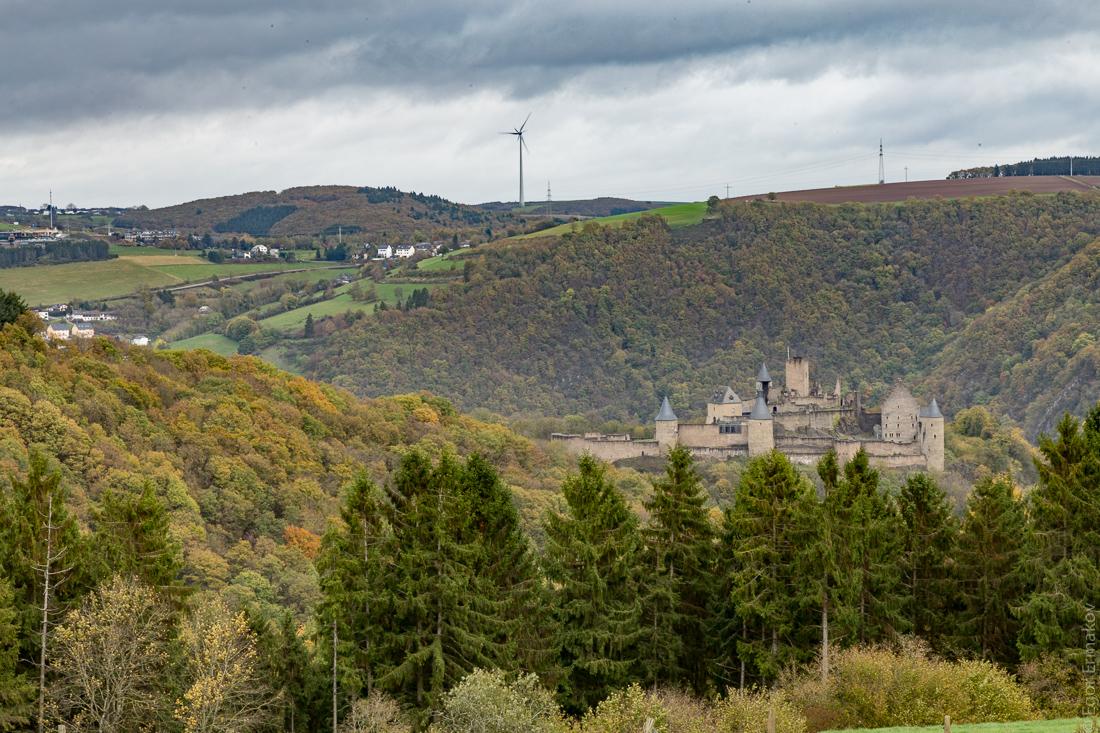 As for the capital, Luxembourg City, it is a little bit plain, with a bit of empty space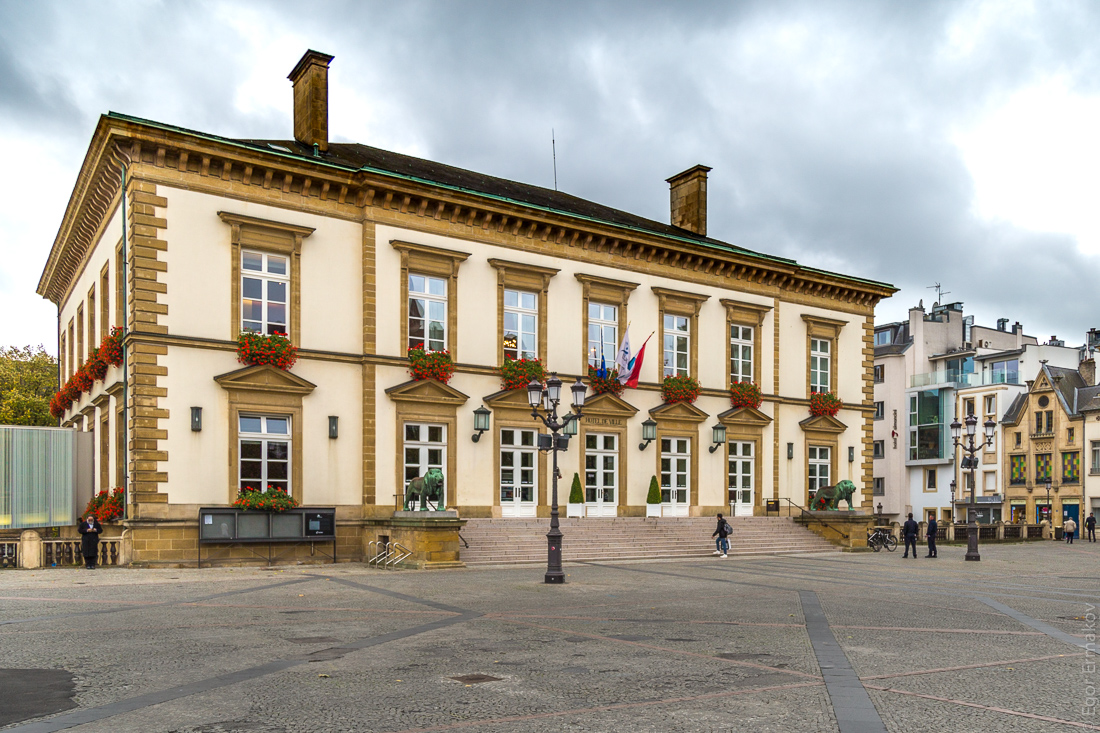 Yellow phone booths: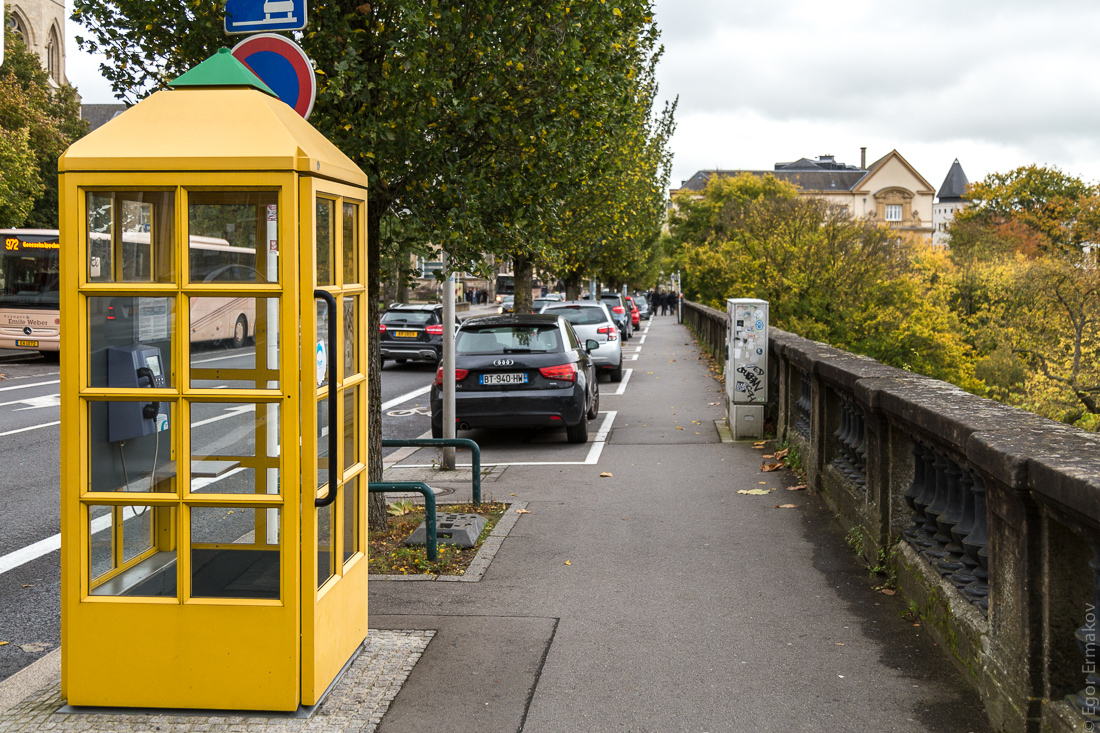 Although the city is quite small, it has it's own bike scheme (which Bruges lacked I think):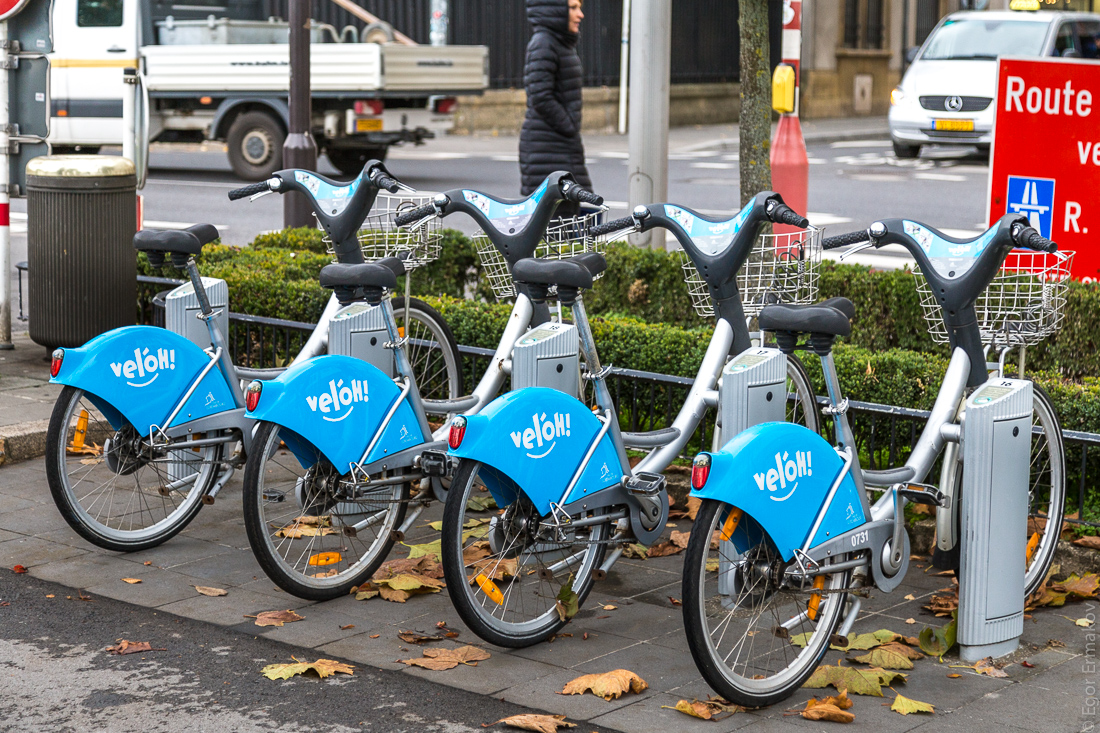 And a lot of city infrastructure designed around bikes: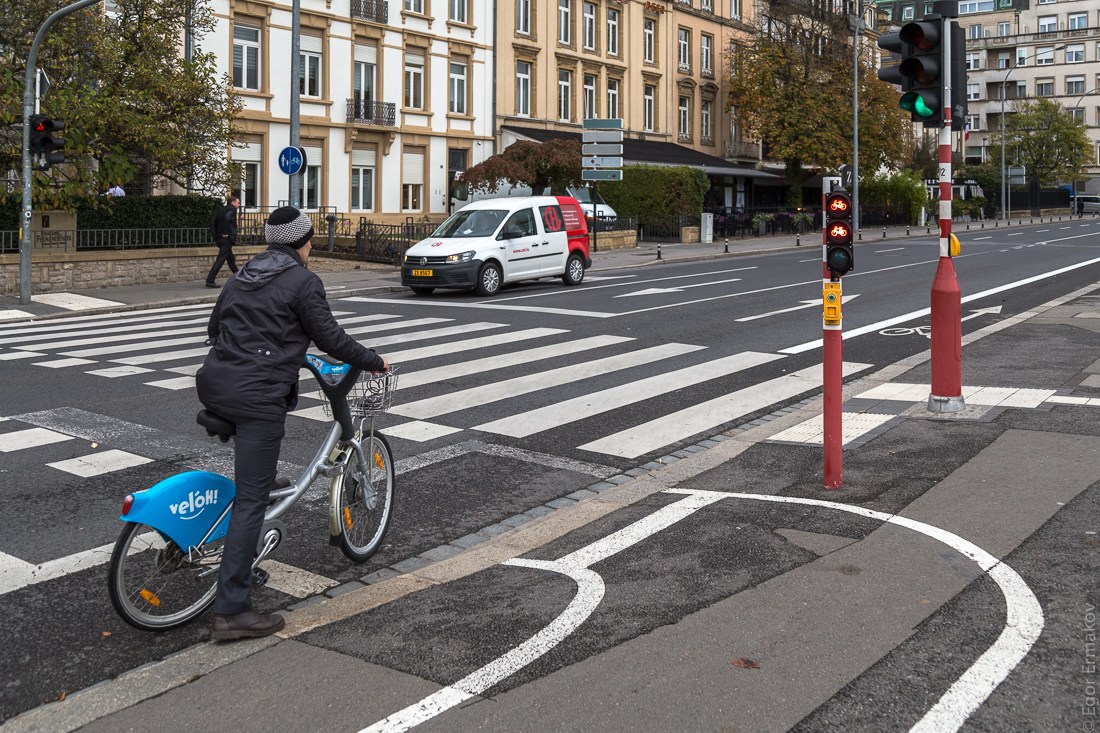 It has very nice bridge, notice this bridge is like Matroyshka (Russian dolls), it has its own pedestrian bridge in the middle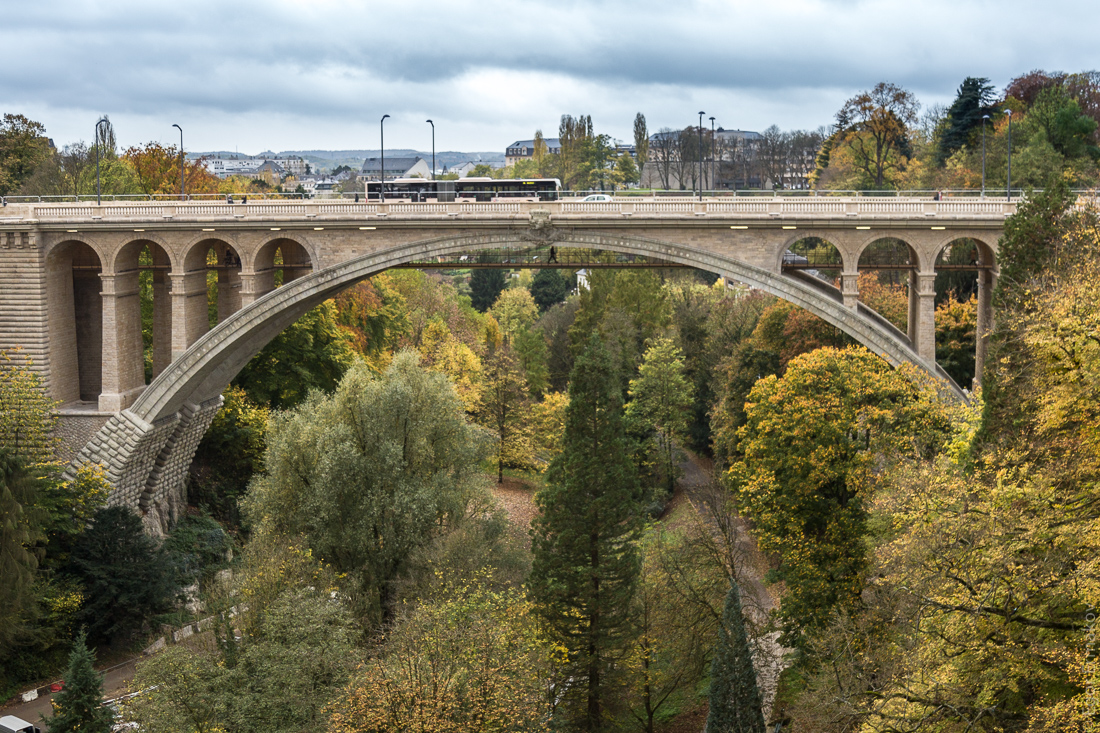 Here is photo of the bridge inside bridge:
Now, lets talk about windows again. I was shocked when I took a close up picture of this "old" window: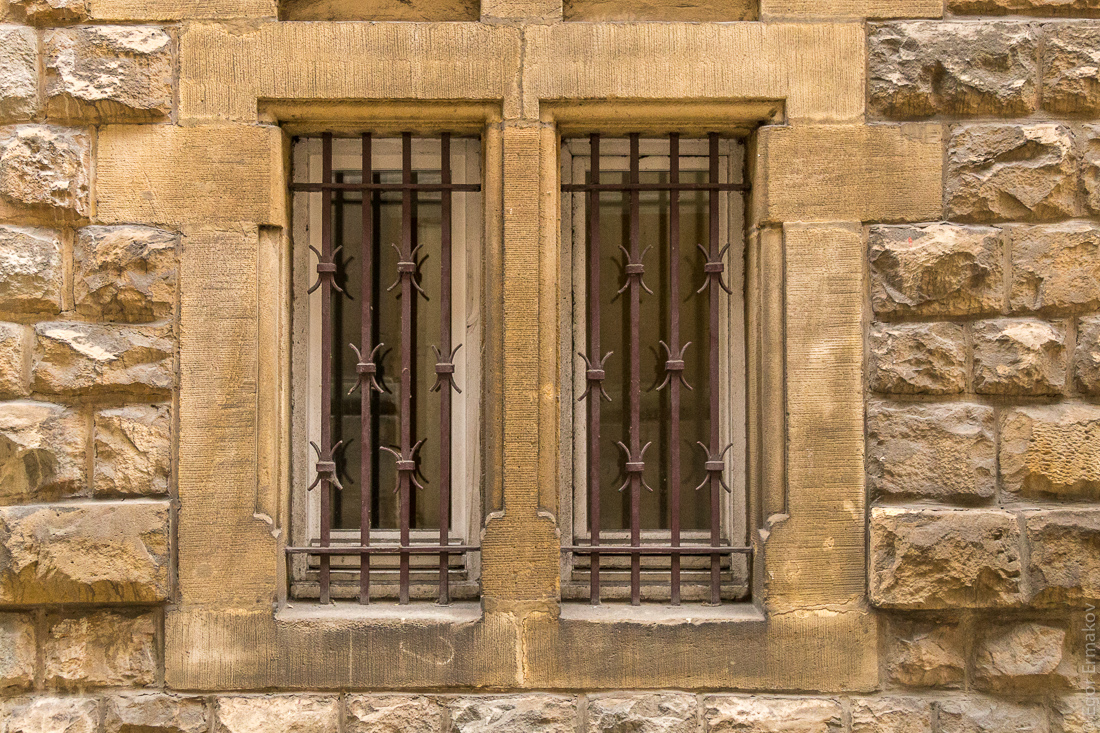 Look: they are plastic! Why? Why windows in historic building are plastic?
You probably did not know: Luxembourg domain is .lu: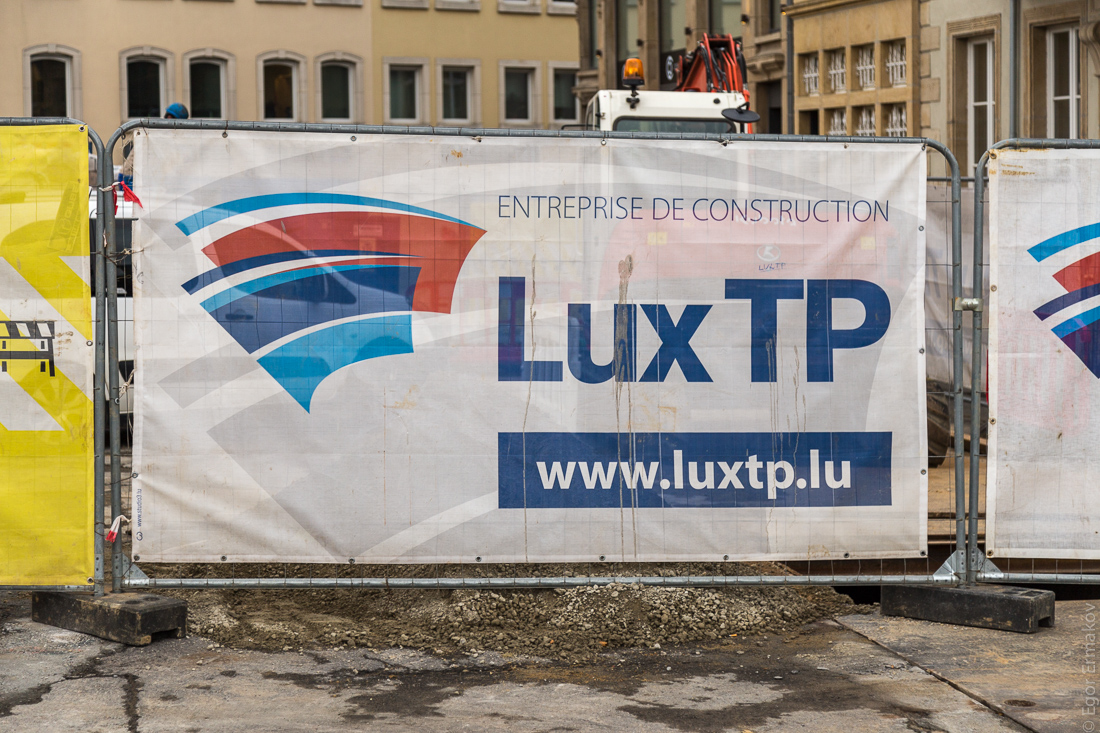 This last photo touches the negative side of Luxembourg city. It is currently a huge construction site. Seriously, I do not remember a city with so much construction going on. It is everywhere. In the parks: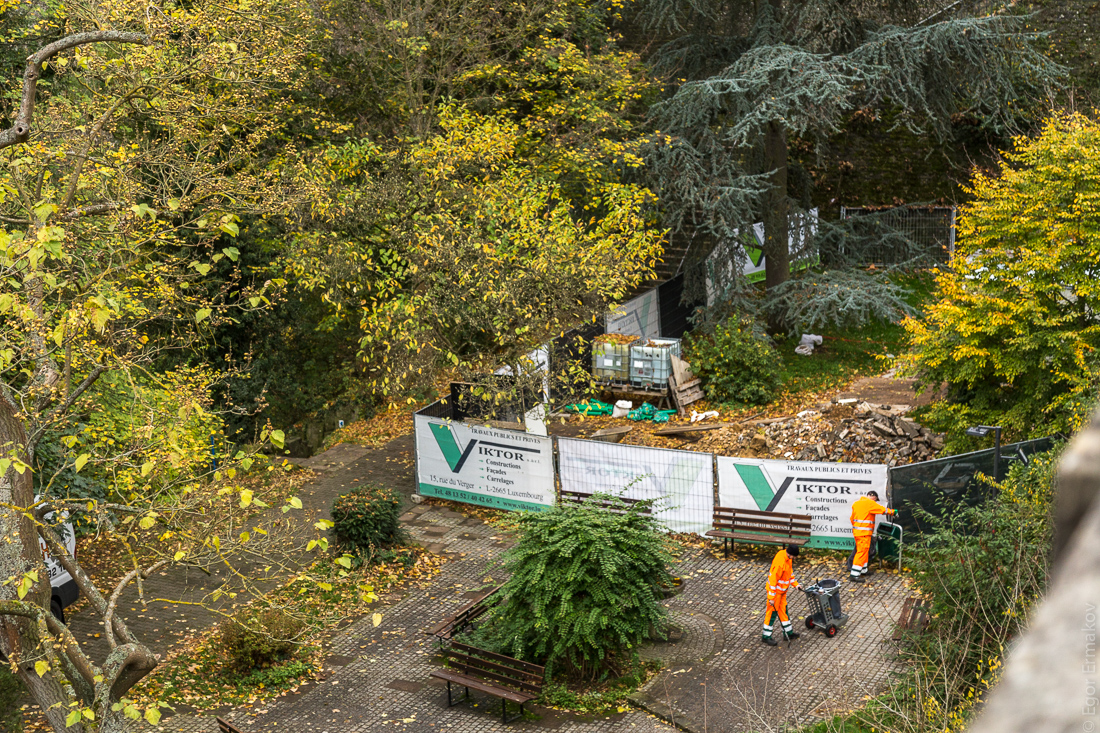 Near tourist city center (just by the bridge you saw earlier):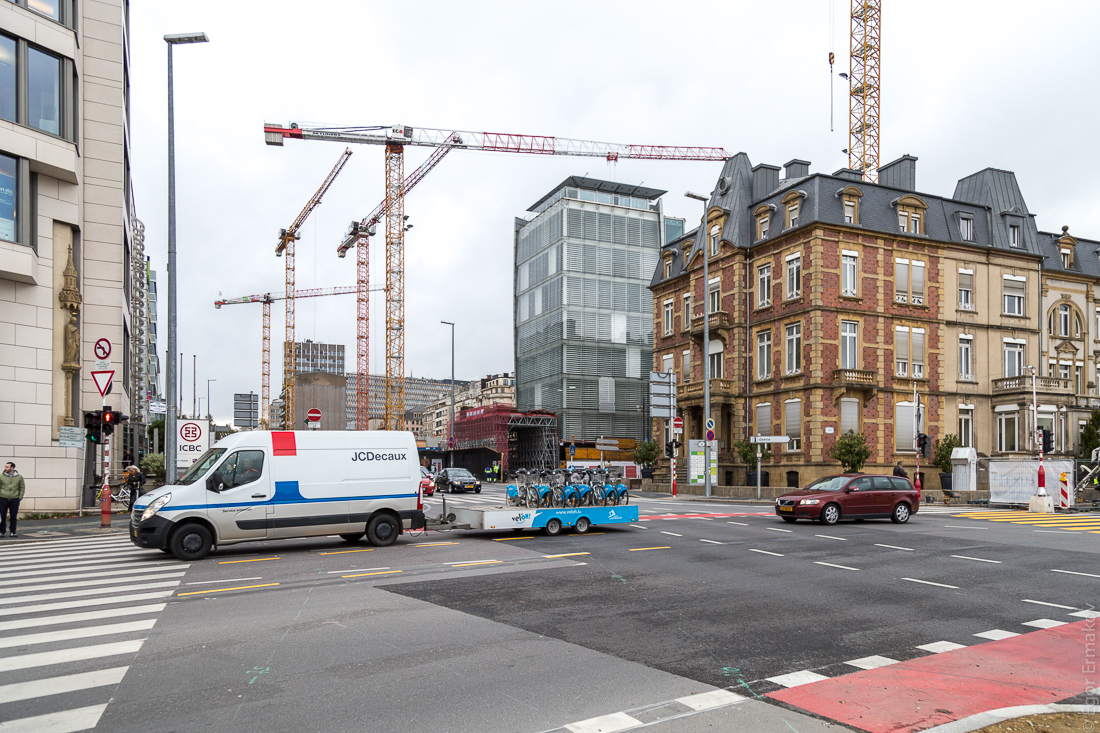 You are visiting Luxembourg as a tourist and want to walk around city?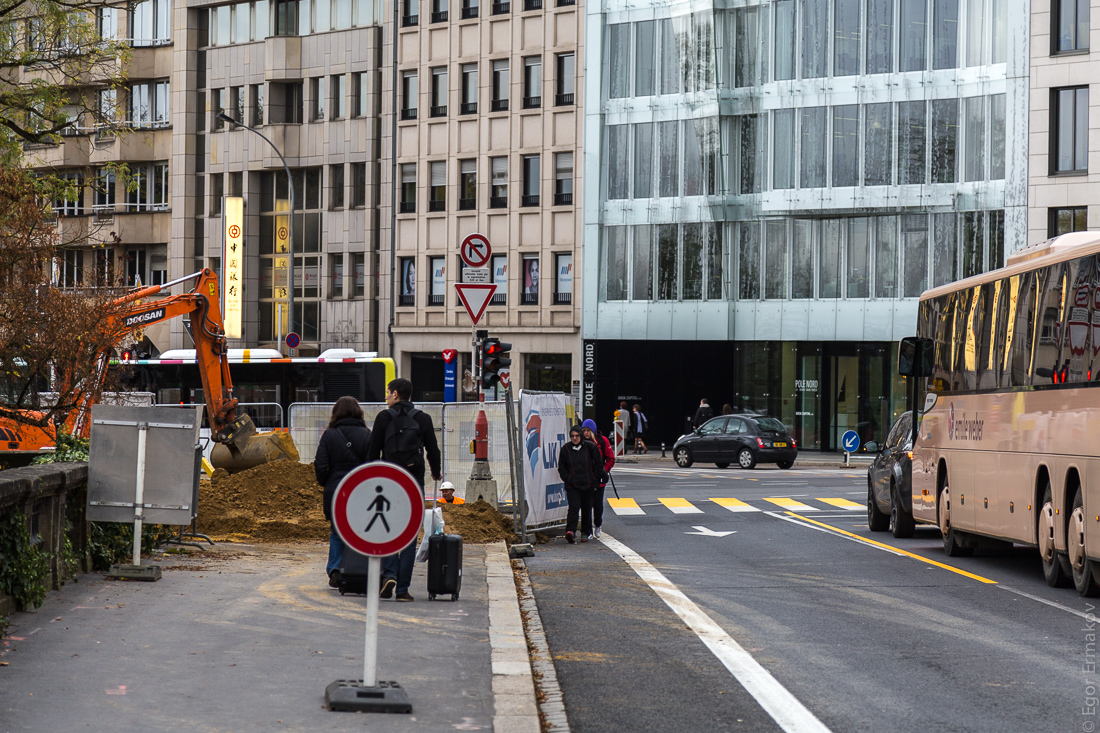 Tough luck. Our walkways randomly end and you are faced with a lorry. Please, keep your luggage clear of the truck wheels: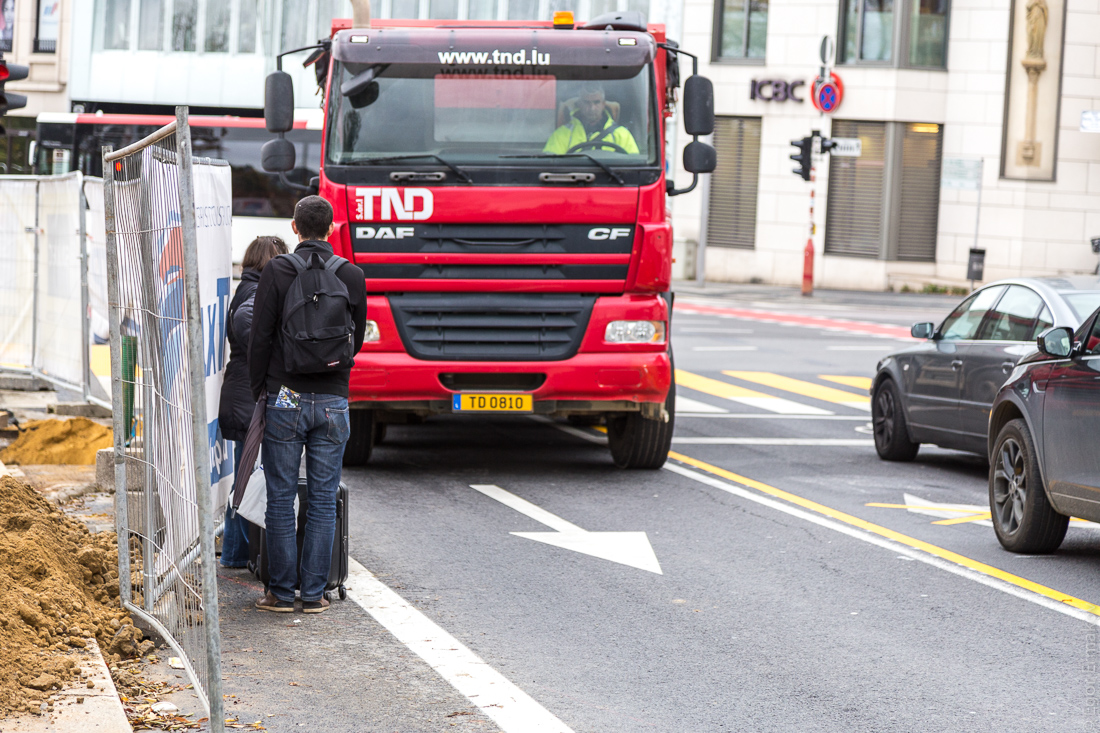 This is how a walk to a bus stop in Luxembourg city looks like
Luxembourg was known for its private banking. Now, when you hear private banking you probably think about wealthy people and bespoke top notch service? Well, we welcome you to open bank account with us today sir: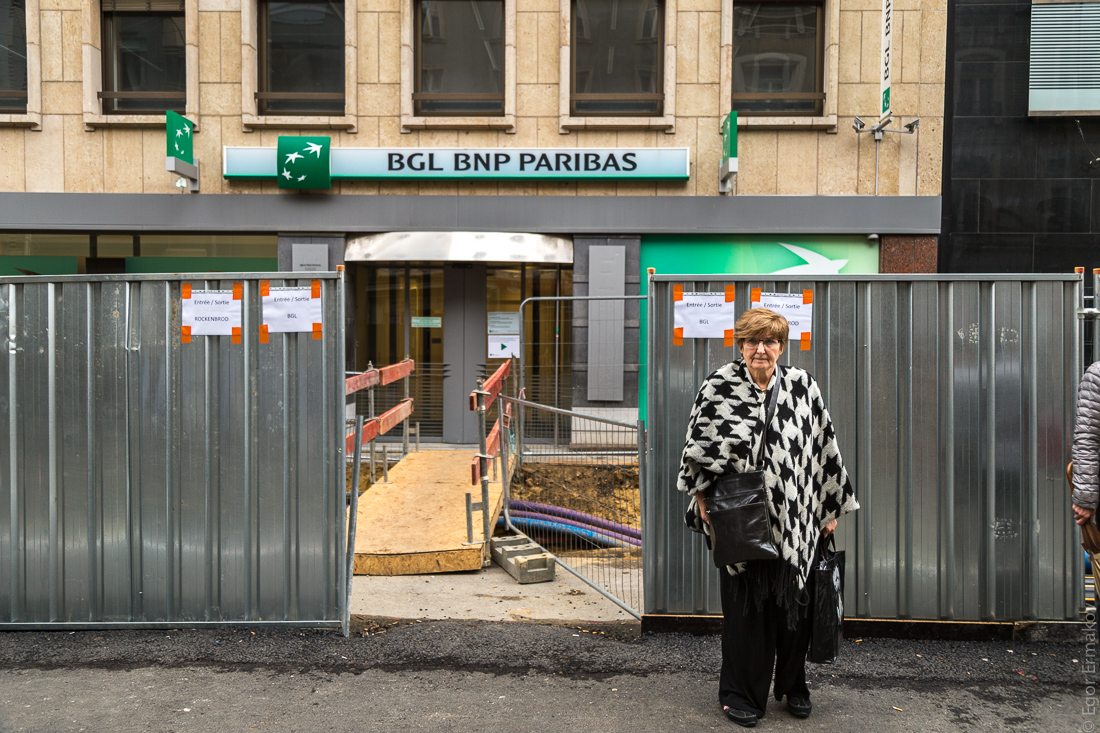 It is a challenge to take a photo without some construction thing in the shot. Here is an interesting 3-section bus, which luckily obstructs another construction site: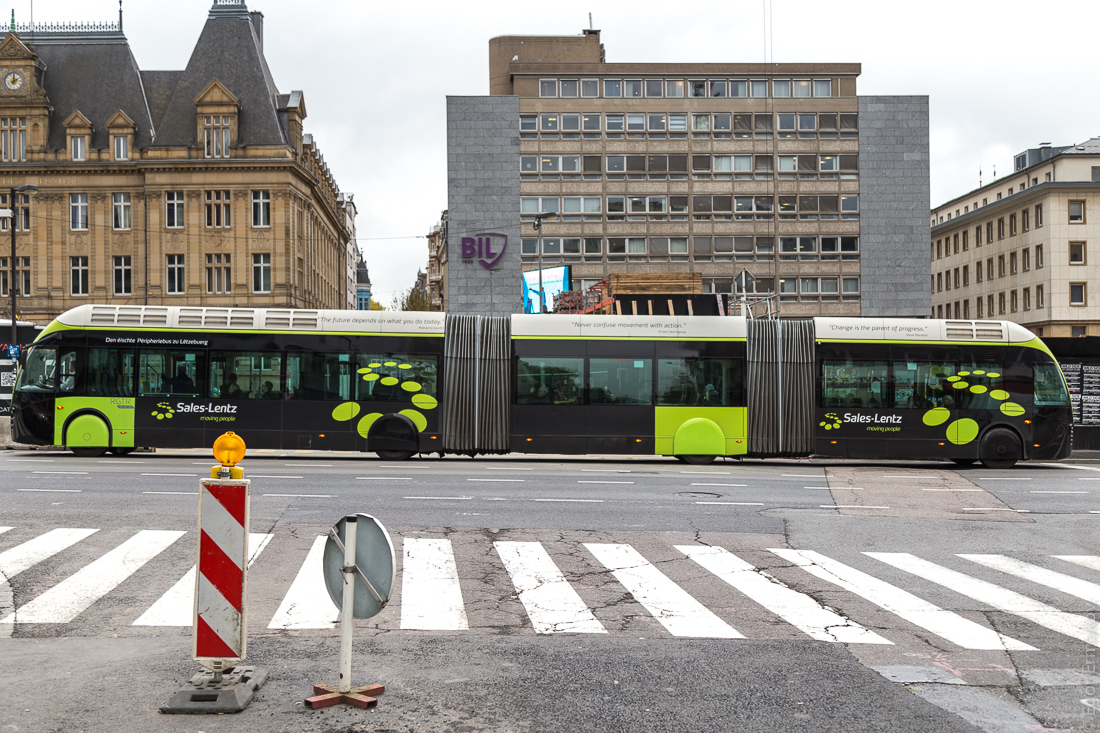 I want to finish this post on a positive note though! When there is no construction going on, you can see that Luxembourg can be very lovely place to live, you can easily live with a lot of trees around: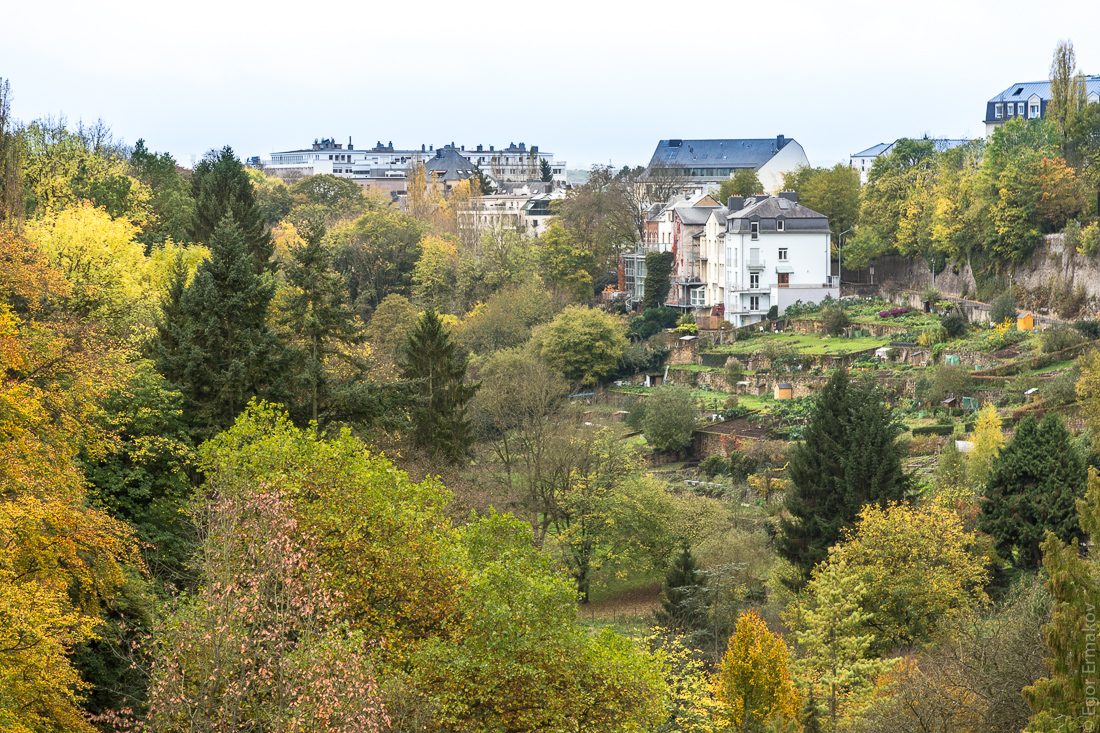 The city in general is very green and has quite a few parks. In the park you can see that Autumn is half way here: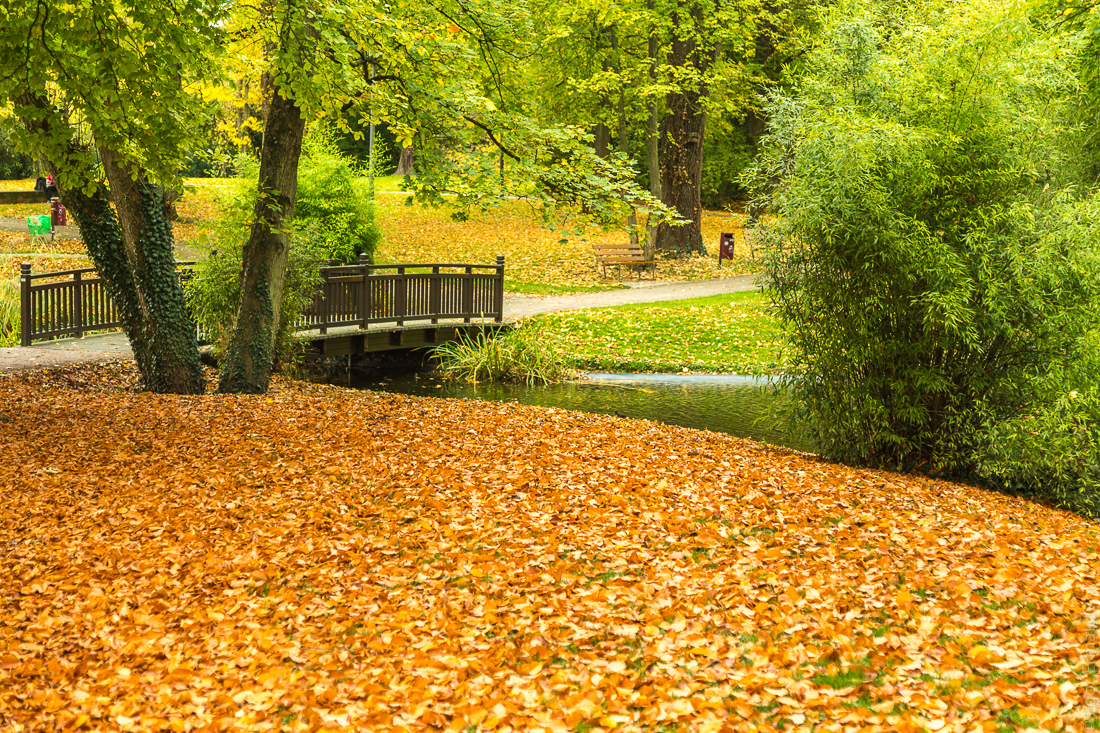 That's all for today! Stay tuned, next post would be about Switzerland.
---